Time: 10 minutes
Yield: 4 servings
Ingredients:
4 Tbsp Neal Brothers Salsa of choice (they all work great!)
2 large avocados
½ medium sized tomato
¼ medium sized red onion
1 lime
1 tsp garlic powder
Sea salt and cracked pepper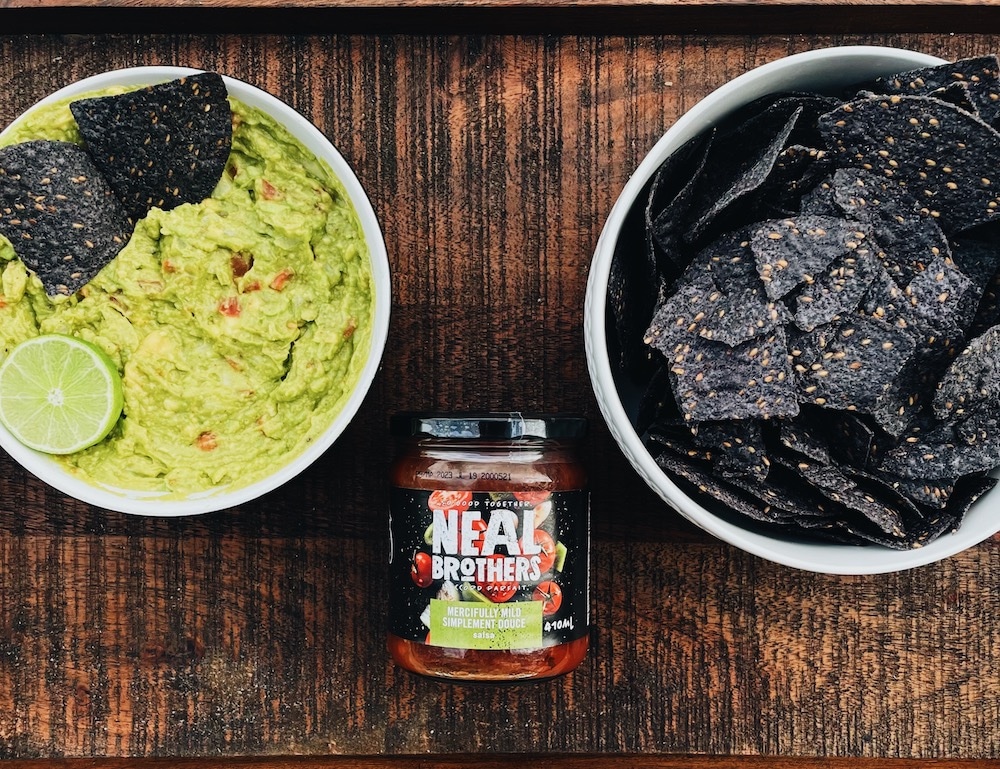 Directions:
Cut avocados in half, remove the pit, scoop the avocado into a bowl, mash with a fork.
Dice onions and tomatoes, add them to the mashed avocado.
Add Neal Brothers Salsa to the mixture.
Measure garlic powder and mix into the guacamole.
Cut lime into wedges and squeeze onto the dip.
Add salt and pepper to taste.
Stir!
Pair your NB Salsa Guacamole with our Deep Blue Tortilla Chips and enjoy!